Tic Tac
Tic Tac is known as Mr. Popular around Morning Side and for good reason! His puppy dog eyes and in-your-pocket personality make him irresistible to all and his laid back attitude makes him a fantastic confidence builder. Tic Tac also has quite the resume on the show circuit. A fantastic hunter both under saddle and over fences, he's always ready to give his rider the best round possible in hopes of helping you secure those ribbons! When not being ridden, his gorgeous flea-bitten grey coat makes the perfect painting canvas for students, campers, and birthday party goers alike all summer long!
Junior
Small in stature but certainly not in attitude or cuteness, Junior has been both an excellent show pony for advanced riders as well as a fantastic and patient teacher for the youngest of students. Under saddle, Junior absolutely loves to jump and enjoys taking his riders out on the lovely Manassas Battlefield trails as often as possible. When not being ridden his small size makes him perfect for a long grooming and tacking session- with a coat as thick and fuzzy as his, it's always needed!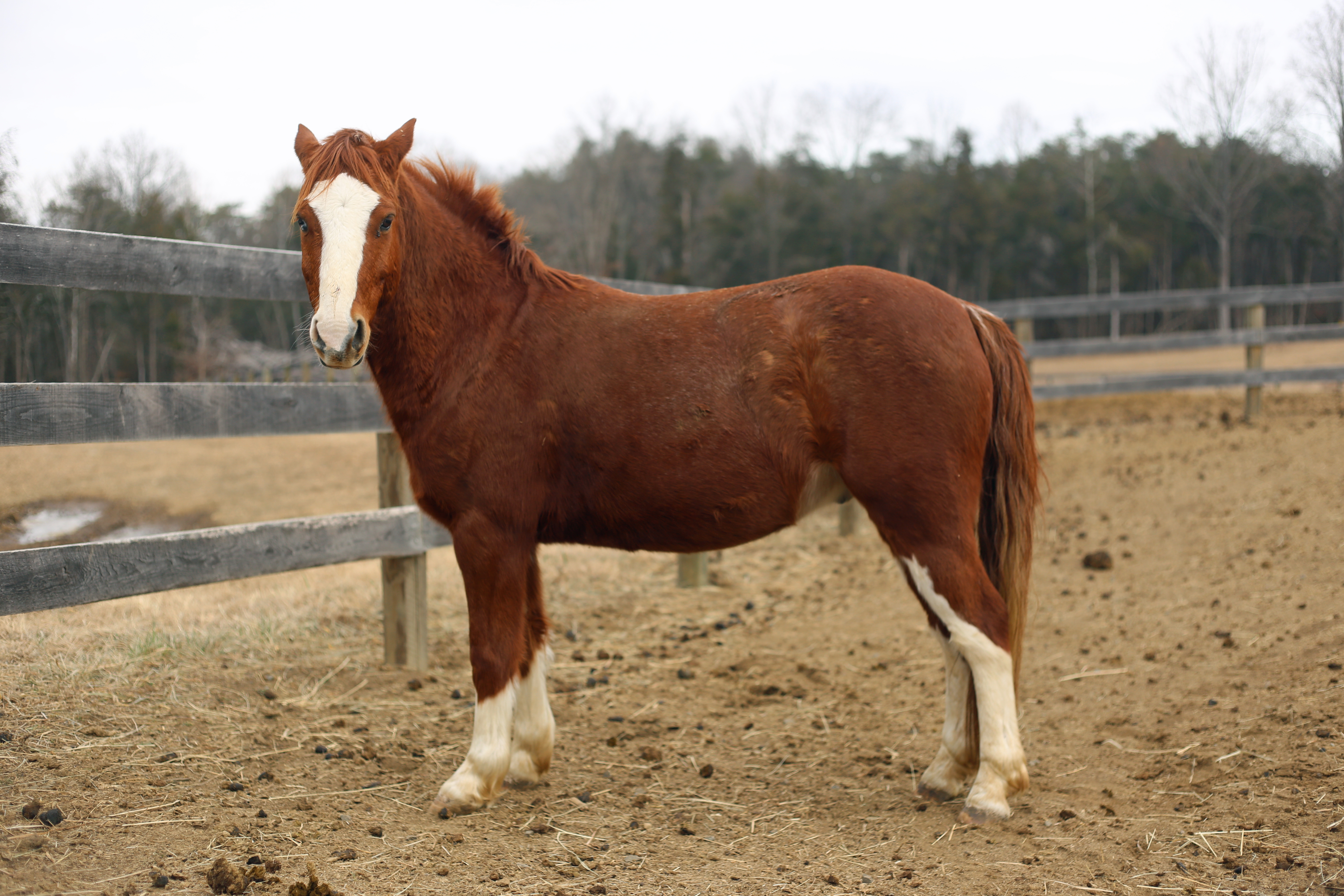 Chicken
The smallest pony at Morning Side (other than the minis), Chicky Boom Boom is a whole lot of personality and spunk packed into the tiniest of packages! Although he's the smallest pony, his confidence is legendary and he's not afraid to remind all the larger ponies that he is the one in charge! While he's the boss pony in the pasture, under saddle Chicken feels most comfortable with a gentle rider who can remind him that the humans are still the leaders! At only 6 years old, he is the youngest pony in our program and is still learning all the ins and outs of being part of our fantastic program. Though his inexperience can make him a more challenging ride, you can be certain his intelligence and attitude makes him a fun and incredibly rewarding ride nonetheless! With his flashy movements and love of jumping, you can be certain this rising star will get any future equestrian noticed in the show ring as well.
Teddy
Standing taller than many of the other ponies in our programs, Teddy is another fantastic option for our older and/or taller riders to learn the ropes on. Don't let his sleepy personality fool you though- with his gorgeous buckskin coat and flashy movements, Teddy is another shining star in the show ring. In his youth he raked in ribbons upon ribbons at every hunter show he attended and he still adores showing off for the judges on the local circuit with our students. Teddy's laid back attitude of course makes him ideal for inexperienced and young riders as well and in the summer you can often find him getting painted right alongside Tic Tac!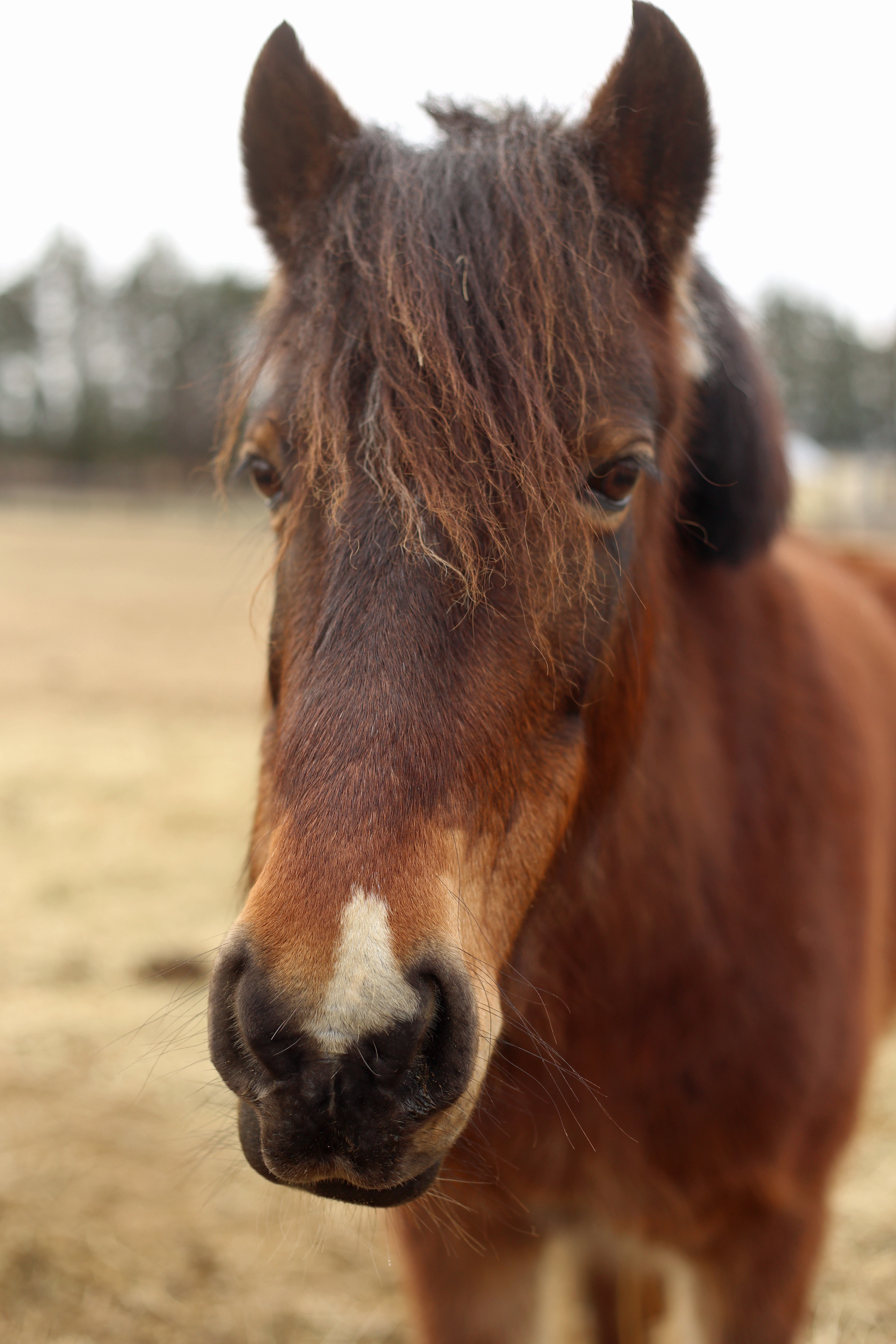 Kit Kat
Small, smart, sturdy, and stout, Kit Kat is an amazing all around packer for students of all ages and abilities. A little hard headed at times, Kit Kat loves a rider than can give her the leadership she enjoys as to help both her and her rider get the most out of each lesson. She is a talented and adorable jumper who doesn't have a stop or runout in her. Not jumping yet? Kit Kat is more than happy to ride the rail with you all day long and her smooth gaits make her a fantastic pony to begin trotting on. Like Junior, she adores getting out of the ring as much as possible and is always ready to explore the expansive trails surrounding the farm.
Thunder & Remington
Thunder and Remington are the two newer additions to the Morning Side family. They are two pinto mini ponies and they will be joined by their brother in the hopefully near future. Adorably fuzzy and unbelievably friendly, we look forward to playing with them as much as possible and dressing them up in the many costumes they've accumulated! Their small size makes them the perfect candidates to bring to any child's birthday party as well. We're so happy to have them in our lives and cannot wait to get to know them better as they continue to settle into their new home!
Star
In his mid-twenties, Star is the grumpy grandpa of Morning Side. Still young at heart, Star is quick to reveal his true honey sweet personality as soon as you get to know him. One of the original Morning Side ponies, Star is an absolute champ who knows exactly how to help young riders make the most out of their equestrian journey. Star is fantastic not only for young riders, but also for older students with an interest in riding as he is one of the larger ponies we have in the program. Prince
More information coming soon. Classic
More information coming soon.