Our Staff
Tara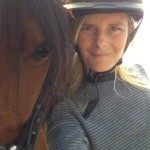 Tara Ward is the owner and head trainer at Morning Side Stables. Growing up riding and competing in Great Falls with her horses Sunny and Charlie, she continued to foster her involvement in the equestrian world throughout each new chapter in her life. Tara has an undeniable love for both children and animals alike and carried her passion for teaching with her as she attended college by working as a Montessori teacher. Knowing her journey in life would involve both animals and teaching, Tara was able to combine these two passions in perfect harmony with the founding of Morning Side. Since then, Morning Side has continued to grow and evolve to become not simply just a job for her, but a true sanctuary for anyone looking to escape the 9-5 hustle for a bit and reconnect with nature and their families. In her many years teaching children how to ride she has seen firsthand the positive impact that horses can have on a child's development and truly believes that these amazing animals are a gift to anyone's life. This passion has cultivated an immense amount of pride for the lovely riding school she has nurtured to maturity and Tara and the rest of the Morning Side Team look forward to a bright future ahead together.
Lindsay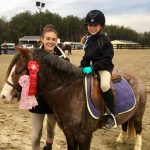 Lindsay is an accomplished equestrian trainer.
Kayla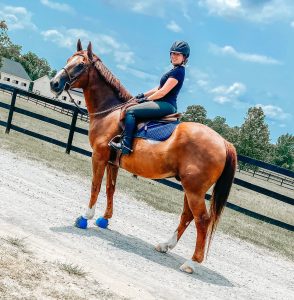 Kayla recently arrived in northern Virginia. She is excited to join the Morning Side Stables team.
Kyla
A college student with ongoing competitive  experience has joined us to share her love for the students and  horses at Morning Side Stables.